Players in the automotive sector (parts manufacturers, suppliers and dealerships, etc.) need to constantly optimize their production and supply chain processes to improve their ROI.
ERP systems manage all activities in the automotive industry, making data a key part of any growth and development strategy.
STid's comprehensive solutions for real-time and life-time data flow management applications are helping the entire sector to collect and use increasingly exhaustive and reliable data in order to optimize their activities.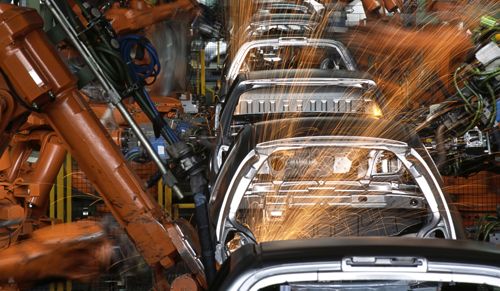 Automotive two key priorities
Optimizing production line safety and reliability

Standards compliance (ISO16949, EAQF94, VDA 6.1, AVSQ, QS 9000, GALIA, ODETTE, etc.), user safety, etc.

Optimizing costs and increasing productivity

Management of production goods in process and stocks
optimization of inventories
Elimination of manual operations and reduction of human involvement
Monitoring, control and management of equipment service life
Optimization of procurement and shipment reliability
Tracking of finished products to their final destination (national or international)
STid uses its expertise in this sector to review the various stages of the automobile supply chain and identify various tools for efficiently meeting these requirements.
Integrating RFID and IoT technologies into the automobile supply chain
RFID and IoT technologies provide to logisticians all the applications they need to meet the challenge of the Supply Chain optimization
Our identification and tracking solutions for the "automotive industry and vehicles" sector
STid supplies solutions based on reliable contactless identification technologies (RFID, Internet of Things) to optimize logistics, manufacturing and inventory management operations.
These comply with automobile regulations and are designed to operate in harsh environments.
Our solutions fit into current organizational processes (just-in-time, lean management, etc.), are fully compatible with our clients' IT systems (ERP) and are specially designed for track & trace, production line monitoring and control or vehicle fleet management applications.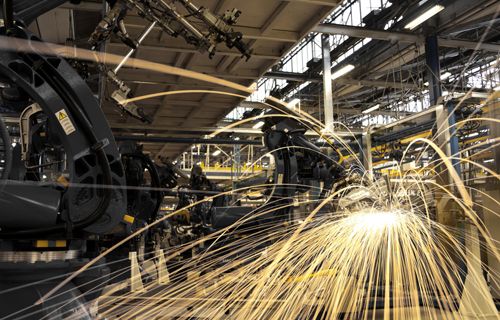 | | | |
| --- | --- | --- |
| Track & trace, production line monitoring and control | | Fleet management |