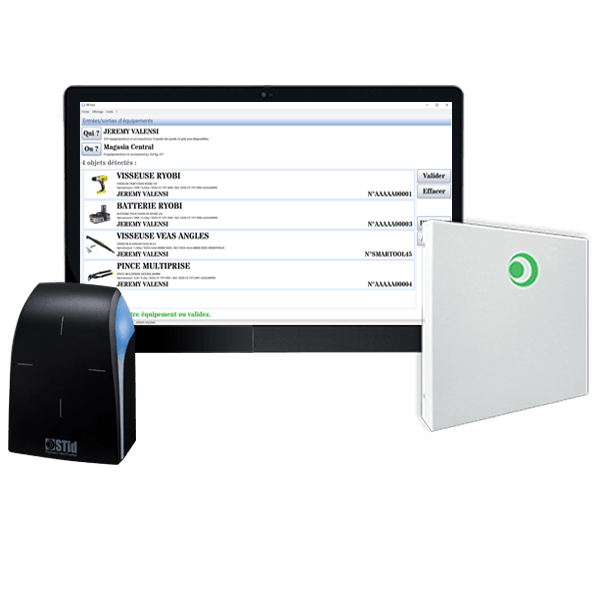 Fixed unit
For managing equipment check-in and check-out from a fixed location in an armory.
Under some configurations, two fixed units can be incorporated (one for equipment check-out and another for equipment return) at two different locations in the armory.
Touchscreen computer
Fixed UHF reader
RFID card authentication reader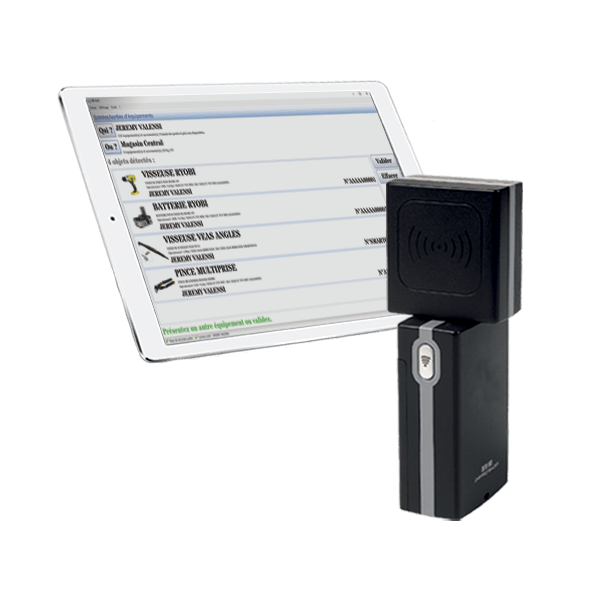 Mobile unit
For mobile management of equipment check-in and check-out within an armory.
The mobile unit can also be used for carrying out occasional inventory operations in armories.
Touchscreen tablet
Portable UHF reader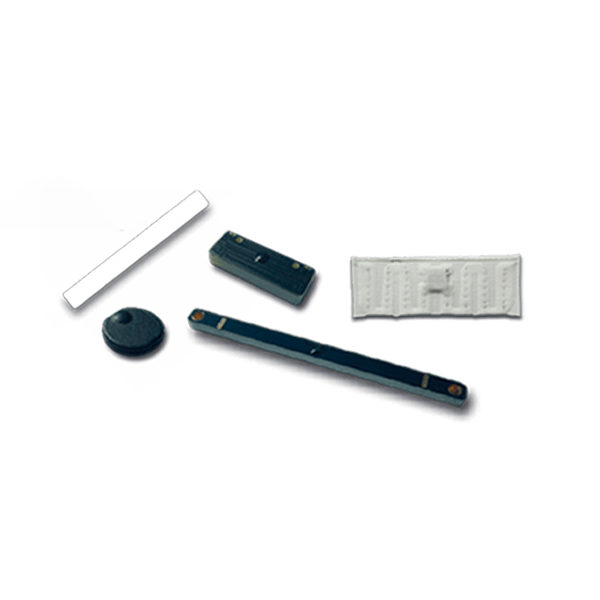 Tag range
Each equipment item must be identified with a UHF tag specially developed for tracking equipment within aworkshops.
These tags are small and come in different models for use on all types of equipment (screwdrivers, hammers, welders, heavy machinery, etc.).
They are designed to withstand extreme outdoor usage conditions such as high temperature variations, corrosion, etc.).
BE.TOOLS tag range: SquareTag, PuceTag, CrossTag, ThinTag, LinTRAK®