The quality of healthcare depends on the ability of players to maintain a high level of safety and traceability, in accordance with the sector's administrative and hygiene rules.
STid offers tracking and safety solutions specially dedicated to healthcare to provide pharmaceutical groups, hospitals, medical centers and laboratories with a reliable supply chain that effectively responds to the main challenges in their sector.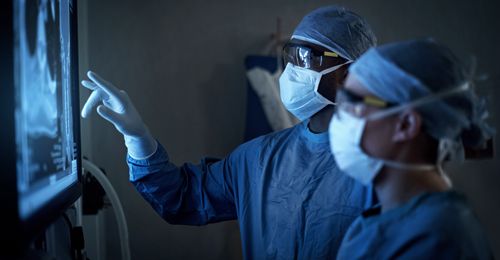 Health sector challenges:
Improve human safety

Quickly locate patients and equipment in real time, identify personnel and patients, track biological waste, etc.

Reduce the number of medical errors

Improve patient, medical equipment and drugs tracking

Reduce operating costs

Prevent counterfeiting, reduce loss of medical equipment, cut stock surpluses and shortages, limit the destruction of expired goods, etc.

Improve efficiency and productivity

Optimize stock management of drugs and equipment, automate information sharing, etc.
Specific "Healthcare" RFID aplications
| | | | |
| --- | --- | --- | --- |
| Identification tags to track and locate patients | Equipment, products and container tracking and location | Management and monitoring of high-value or high-risk assets | Healthcare staff access control. |