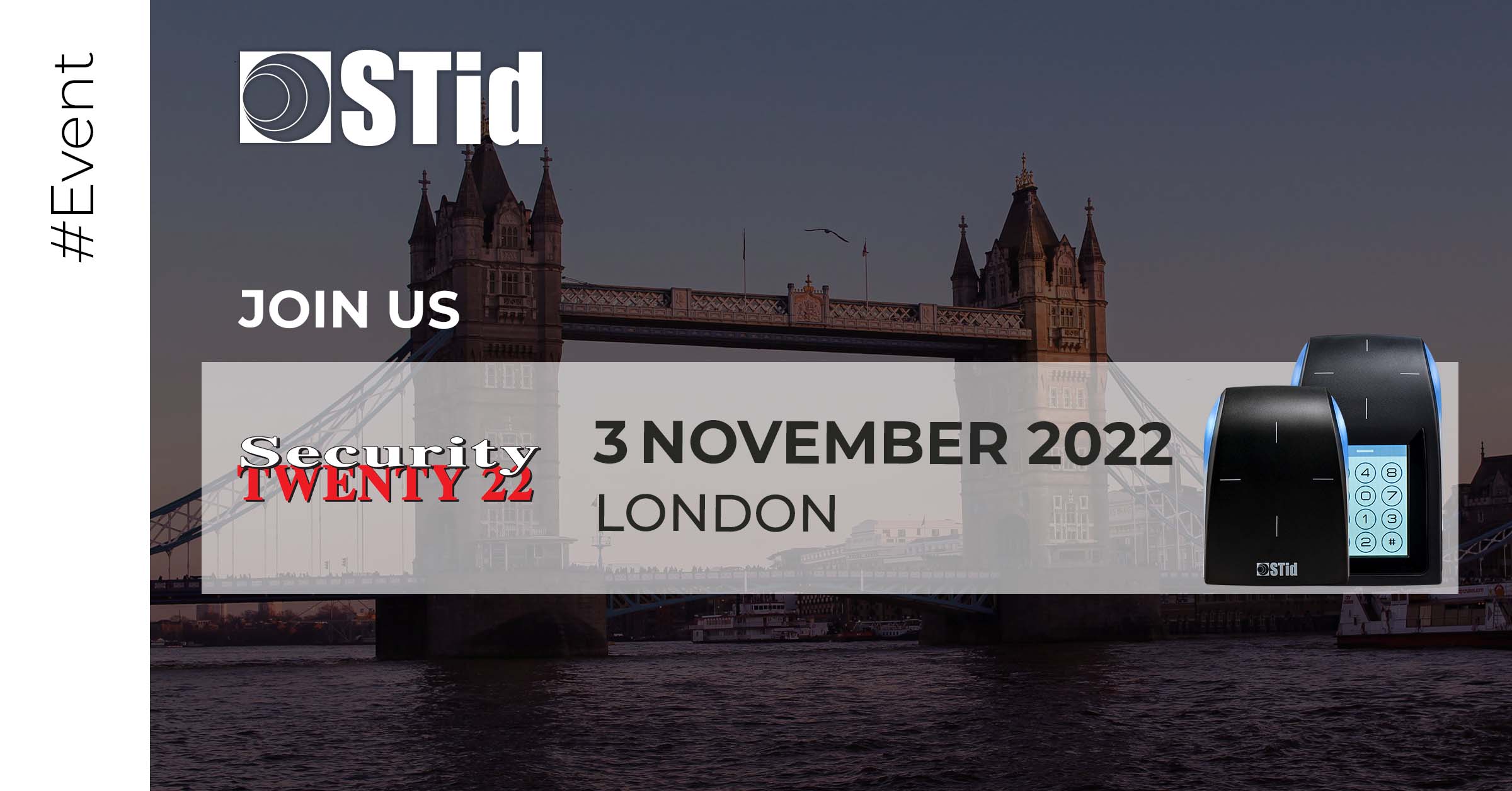 We are pleased to take part of Security TWENTY 22 London at Radisson Red Hotel,on 3 November 2022 (London Heathrow).
The STid UK Team are looking forward to exhibiting at the ST22 London with our extensive range of Architect® Readers, RFID, Bluetooth/Smartphone and UHF variations.
We are glad to welcome you and showcase the SPECTRE nano, our new UHF & Bluetooth® multi-technology reader to secure and streamline your car park access with vehicle & driver identification. The SPECTRE nano has won the ESX Innovation Award and the Detektor International Award 2022 for Innovative Achievement in the ID & Access Control Category.
Please visit us and take a guided tour around our products!
Meet our security experts : Gordon Mackay, UK & Ireland Sales Manager and Kym Khan, UK & Ireland Account Manager.
Get your guest pass now,CLICK HERE