Modular and scalable
With its four remote and independent antennas, the SPECTRE Extrem reader can be adapted to meet all the requirements of your current and future projects.
Thanks to its modular design, the SPECTRE Extrem reader can be readily adapted to changes in your client applications at a limited cost.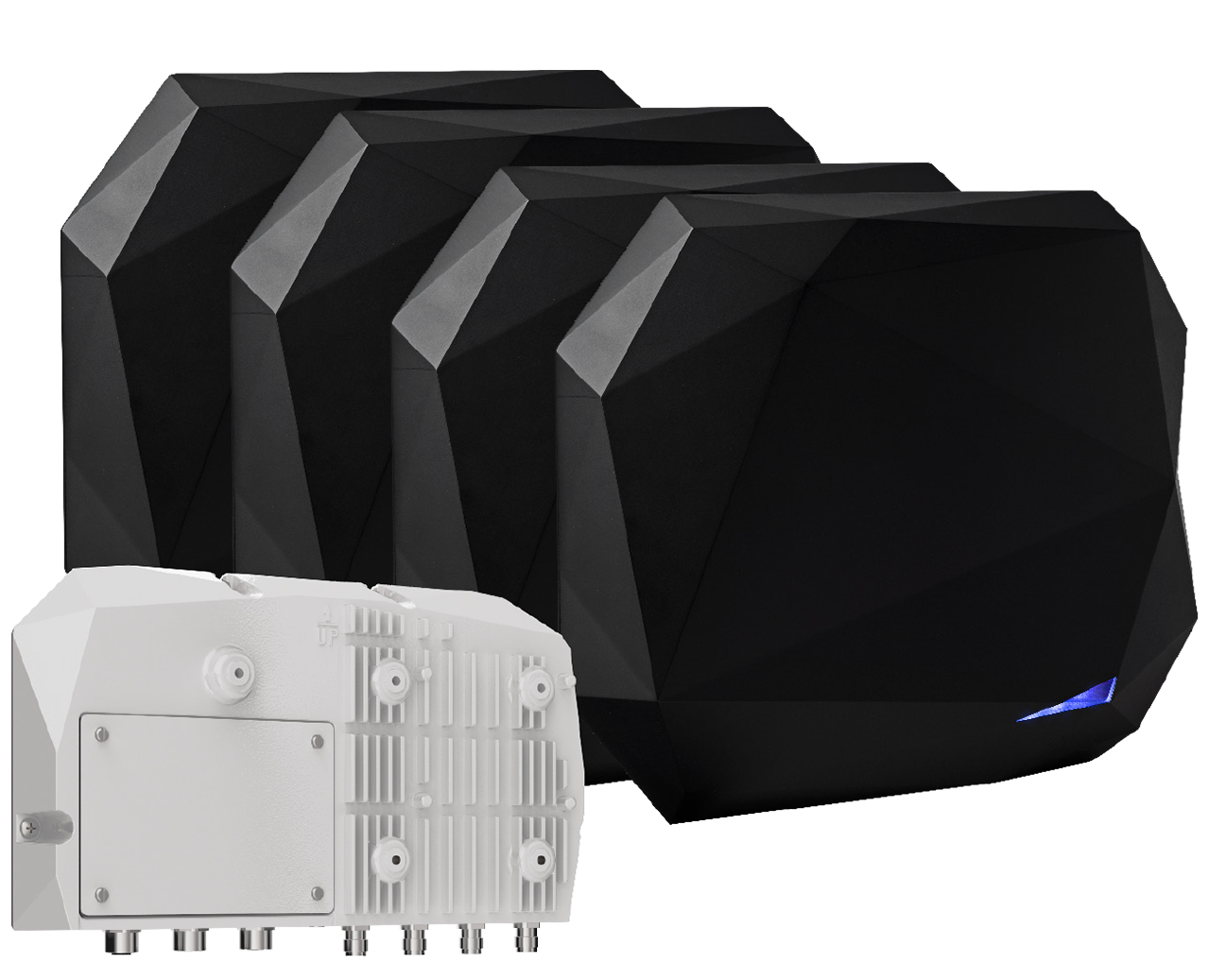 Easy integration
The SME is interoperable with existing industrial infrastructures.

In addition to the serial interfaces RS232 / RS485, the Power-over-Ethernet (PoE)* technology enables the reader to be connected directly over the Ethernet to business applications or middleware, without any additional connectors or power supplies.
The reader has four inputs for detection cells, sensors, etc., and four outputs for the use of light columns, flashing lights, remote industrial buzzers, etc. The flexibility of the GPIO simplifies the on-site integration and configuration of client applications (embedded solutions, on gates, conveyors or trolleys, in tunnels, etc.).

*Requires a PoE switch or injector
The + SPECTRE
Adjustable sound and light indicator, directly integrated in the SPECTRE antenna (registered technology).
Possibility to connect a USB Wedge converter cable on the series to bring up in keyboard emulation the EPCs on any text editor.

SPECTRE Industry is compatible with the latest generation of the open SSCP® (STid Secure Common Protocol) protocol.
Simple to integrate, the SSCP® protocol is supported by the European SPAC® organisation and is recommended by ANSSI for its security.
This protocol and its SDK for the Windows-compatible .NET language is sufficiently flexible for the development of personalized interfaces.
Quick and easy installation

The SPECTRE Extrem reader allows for numerous installation configurations thanks to its standard VESA 75x75 wall and mast mountings.
The Smart Mounting system can be used to mount the antenna on the reader, making the SPECTRE Extrem the most flexible and modular reader on the market.
The extra-flexible coaxial cables, available in lengths of 1.5, 3, 9 and 12 meters, and the possibility to serial-connect the cables, offer plenty of scope for different on-site installations.
The complete range of accessories (M12 cables and connectors) for the power supply and communications enables Plug&play wiring in both the test phase and on customer sites.
Benefits
Modularity of the reader
Flexible and connectable cable in series
up to 12 m / 39.4 ft
Optimized reader-antenna mountings
Saving space
Standing the test of time
With its IK10-certified reinforced anti-shock, waterproof (IP67-certified) and MIL–STD-810G-compliant resistance to vibration resistance structure, the SPECTRE Extrem is the most robust UHF reader in its category.
It can be used indoors and outdoors, without any additional protection, and withstands even the harshest environments (vibrations, dust, salty and aqueous environments).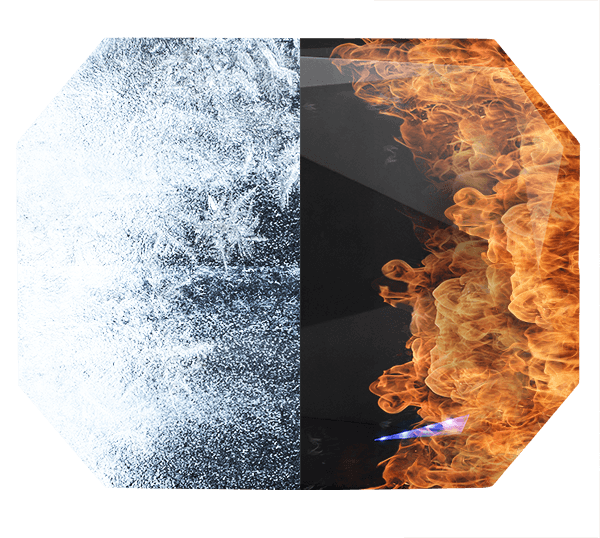 Data sheet
Frequency: UHF

Standards: EPC1 Gen 2 / ISO18000-63 - Untraceable - Permalock Block - ATA SPEC 2000-compatible

Functions: Controlled (read / write) via SSCP

Interfaces: RS232 / RS485 / USB / TCP-IP POE

Reading distances: 3D ID System technology – Read speed higher than 1,200 tags/second* - Capable of processing more than 250 tags/second* with an anti-collision system - Read range of up to 14 m / 45.9 ft* / Maximum RF power of up to 32 dBm

Power supply: 12 VDC to 30 VDC (typically 24 VDC) or PoE - Optimized consumption: 24 VDC: 0.6 A

Material: Antenna: ABS and polycarbonate (ABS-PC) / Reader: aluminium

Color: Black (antenna) - White (reader)

Dimensions (h x w x d): Reader only (SME): 271.7 x 149.9 x 44.50 mm / 10.7'' x 5.9'' x 1.7'', excluding connectors (general tolerance as per ISO NFT 58-000) - 1.3 kg / Reader + antenna (SLE): 348.7 x 279.2 x 89.48 mm / 13.7'' x 11'' x 3.5'' (general tolerance as per ISO NFT 58-000) - 2.65 kg

Operating temperatures: -25°C to + 60°C / - 13°F to + 140°F

Protection: Reinforced structure, high resistance to shocks and vibrations (IK10-certified, IEC 60068-2-6 and MIL – STD-810G-compliant)

Resistance: IP67-certified reader only (SME) / IP66-certified antenna

Indicators: Led on reader - Led + buzzer on antenna
*CAUTION: information on the read speeds, performances and ranges: measured at the center of the antenna, dependent on the type of tag, the type of support and its position, the number and configuration of the antennas, the temperature and the supply voltage. The installation conditions and the environment impact the read speeds, performances and ranges.